Bonjour,
loyal readers! (Pardon my
French, haha
).
Let's start off with this picture from the recent news: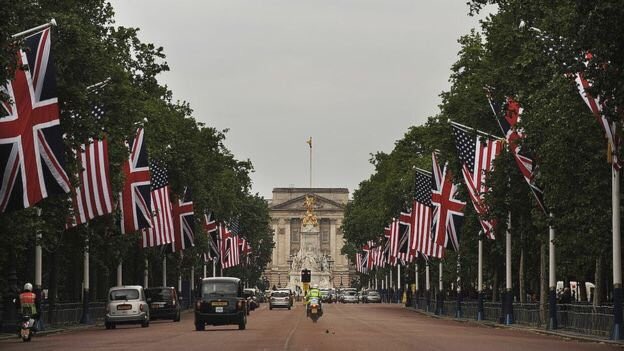 Over the past week, Buckingham Palace has raised American flags alongside its usual Union Jacks. Reportedly, this is to symbolize restored political alliance between the two countries; however, I'm here to tell you that the
real
reason the flags are up is for
me and Prince Harry.
They're obviously there to
celebrate our relationship.
Anyway, this coming week is full of exciting events. including BROCHACHO'S BIRTHDAY!!!
Either way, we are all so thankful for Brochacho and what he means to us. I am blessed to call him my big brother, and I couldn't have asked for a better one!
Super Bowl commercials are always the best. Be on the lookout for the annual Doritos spot!
Moving on, in honor of Brochacho's...
*sigh* ...his excellency Brochacho I's birthday, I have an extra-special celebration pun!
Birthday cake is great, but don't eat too much, or you'll start to feel crumby.
HAPPY BIRTHDAY BROCHACHO!!! I hope today is the best one yet!
Your Royal Paleness