Merry Christmas in July, friends!!!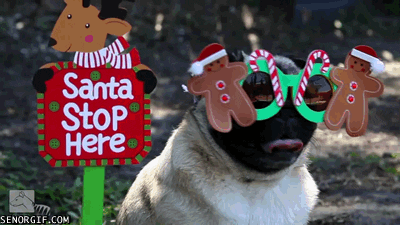 While it certainly doesn't feel like Christmas outside, we're still super excited. Unfortunately the people who manage the TV schedule do not share this enthusiasm (no specials?
Really?
), so Momma and I
made
bought (since we have no stove) cookies and decorated them.
You:
why
Because it's
CHRISTMAS IN JULY!!!
Sadly, this post will have to be a little shorter. Our new dishwasher (the
lightning
took the other one) has
NOT arrived yet,
so I need to go help Momma with the dishes... As you may have guessed, the pun will be Christmas themed!
Instead of entering through the door, I think it better soots Santa's personality to come down the chimney.
Merry Christmas in July, Y'all!
Your Royal Paleness